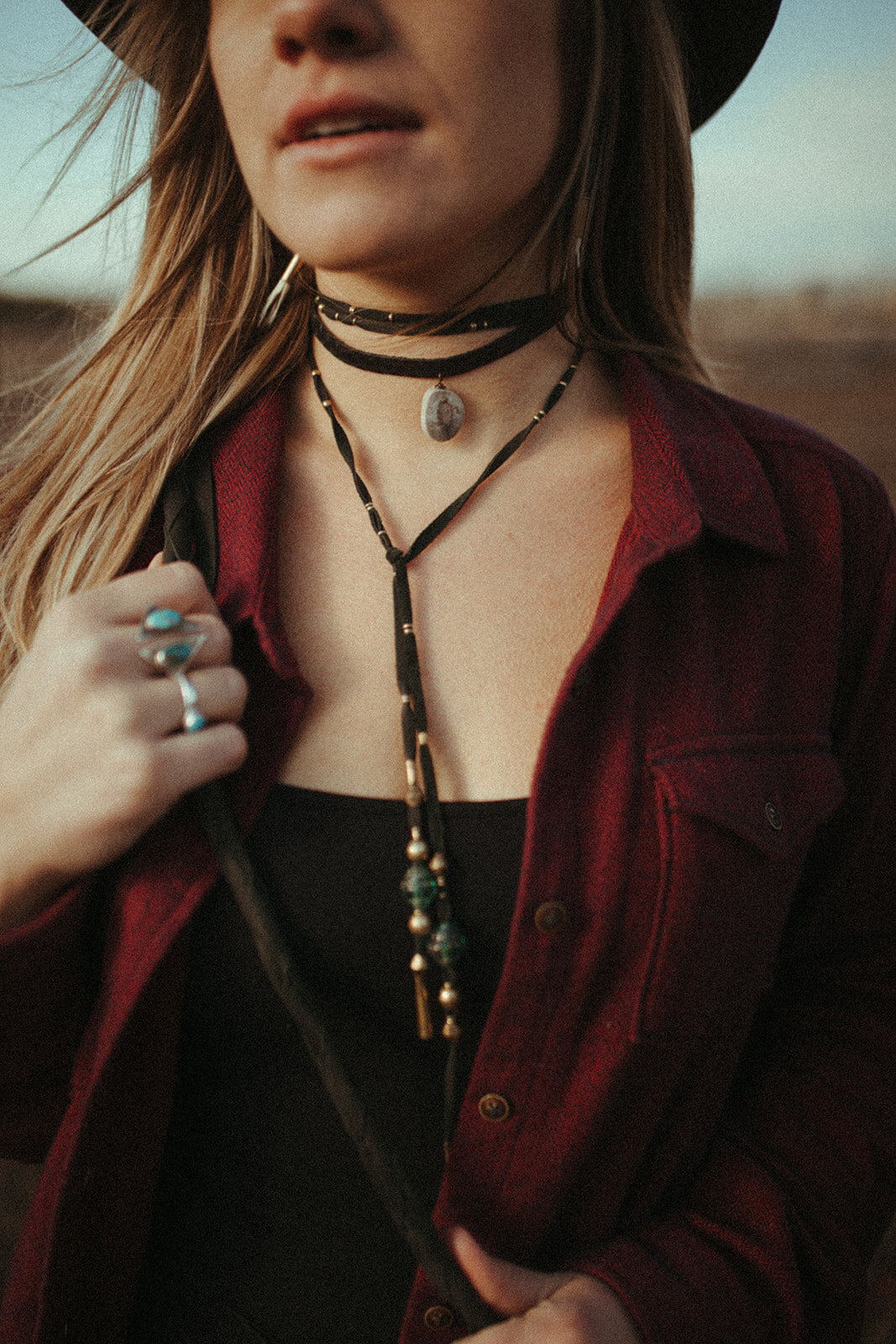 Mountain Wraps
The Fall/Winter MIAKODA Mountain Wraps! Each one is made from Hand Tooled + Dyed Hermann Oak Veg Tan Leather + Deerskin + Cowhide + Handmade African Brass Beads + Indonesian Glass Beads + Brass Jingle Cones. The pendant options are Handmade Alaskan Reindeer Antler beads + Kingman Mine Arizona Turquoise + Chrysocolla. You can wrap them numerous ways as your new favorite accessory. I will have more photos of color options and ways to wear coming soon!
Here is a little information on the pendants:
The Alaskan Reindeer Antler Pendants are handmade by my friend Elsa Janney out of Fairbanks Alaska. Elsa and I met through dogsledding here in Montana. She is a true outdoors woman who is living her passions. She works with Reindeer in Alaska and uses their sheds to make jewelry ( and me beads! Yay!). You can find more about her work at www.pawshoovesandhands.com.
The stones I am using are of the highest and purest quality. Genuine Chrysocolla and American Mined Turquoise. I might switch the type of turquoise I use (sleeping beauty, kingman, ect.) but if I do I will always post it on here as the turquoise you are purchasing.
These wraps are made from the heart. I take no short cuts and only use the best materials possible. I hope you enjoy yourself a MIAKODA mountain wrap!